COSMIC TIMES TWITTER CHAT ARCHIVE
On November 8th, 2018 in conjunction with The Miami Book Fair, Cosmic Times publisher Martin T Pierro hosted a Twitter Chat with creator/artist Nate Powell.
Here is a transcript of that conversation …
Welcome to the #MBFComics Twitter chat! We will be talking with Nate Powell whose work has been published by Top Shelf Comics, he will also be a guest at the Miami Book Fair. We will also be taking your questions. If you wish to follow along or submit a question you may do so by using the hashtag #MBFComics. The chat will last roughly an hour. Let's start at the beginning …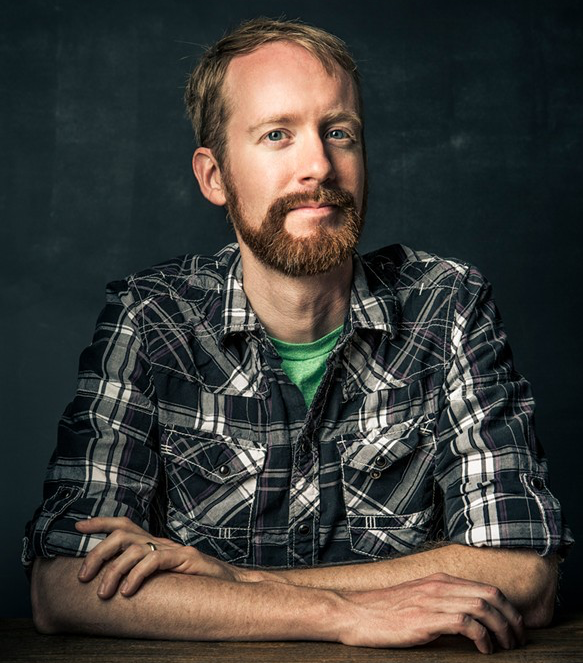 Martin: So Nate, I was looking at your biography & we have something in common we both self published in our early teens. What can you tell us about that?
Nate: After 2 yrs drawing comics w/ friends, we started printing 50-100 copies of a bimonthly dystopian superhero comic in '92. Inseparable from my immersion into a vibrant, creative DIY punk scene in Little Rock—surrounded by folks making zines, records, bands, shows.
Where did you sell those early comics?
Those were generally sold at Little Rock's only shop (at the time), Collector's Edition, as well as outta my backpack at school & at punk shows. Once my band started touring in '97, I was finally able to get my comics into out-of-state hands at shows.
A lot of the books you have created and have worked on with others are outside what is normally considered main-stream comics, what sent your career in this direction? Was it by design?
In pre-internet AR (Arkansas), I had almost no awareness of non-superhero comics until moving to DC/NYC for college in '96. Brown's I NEVER LIKED YOU, Barr/DeMatteis' BROOKLYN DREAMS, Drooker's FLOOD!, & Al Burian's comics opened up the breadth of comics' potential for me.
Did you originally want to work in "main-stream" comics before then?
Definitely! The dream, really until 1998, was to write/draw Marvel books while somehow simultaneously self-publishing my own & folding my universe into a larger publishing family while retaining control. Then the rules changed by virtue of embracing my own voice.
Obviously you have found success outside of "main-stream" winning the "Oscar" of the comic book industry the Eisner Award, not once but THREE times. How did that impact your career?
The most significant impact was in my relationship to comics as a creative *community*—Eisners are as much a celebration of energy put into comics as recognition of individual efforts, and the awards always help w/ that sense of connection & awareness, win or lose.
Students all over the country are now reading your books as part of their school curriculum. How does that feel to know that your work might inspire the next generation
It's a surreal honor to have my work function as both gateway-drug into comics AND proof-of-concept for an highly accessible medium. Comics changed me forever w/ DIY power to magnify & clarify my voice, concerns, experiences. It's what makes comics truly magical.
Bringing things to the present day your newest book Come Again has been well received, Jeff Lemire called it your "finest work yet". What can you tell us about this new book?
COME AGAIN is an existential horror/mystery in a 70's Ozark hippie village, exploring shifting ideals, danger, & darkness in parenthood, openness vs. privacy, and how secrets become all-consuming. Then it gets all sexy, and full of demons and curses!
@CreatesHeidi (Heidi Creates): What would you say the recommended age range is for Come Again?
I'd label it a 16+, but realistically it's 14+… there are a couple of steamy scenes but they're mostly in sexy-silhouette, and I think the only explicit nudity is a non-sexual dream scene context.
Martin: You've set the story of Come Again in your home state of Arkansas in the 70s … how much of you and your personal experiences do you feel are represented in this new book?
All of my GN fiction is a love letter– a means by which to stay emotionally connected and exploring AR. It's deeply representative of my experiences with its tension, ghosts/folklore, remoteness, devotion to shared life-dreams. The *plot* remains fiction.

Come Again is being published by Top Shelf Comics – many of your other projects have found a home at Top Shelf, how is it working with them as a publisher?
Top Shelf are a family in many ways. I began writing Chris/Brett in '00; started working w/ them in '05. Nothing can replace a creative relationship w/ people who know & care about you and all their creators. Comics is a tough industry—the human touch is crucial.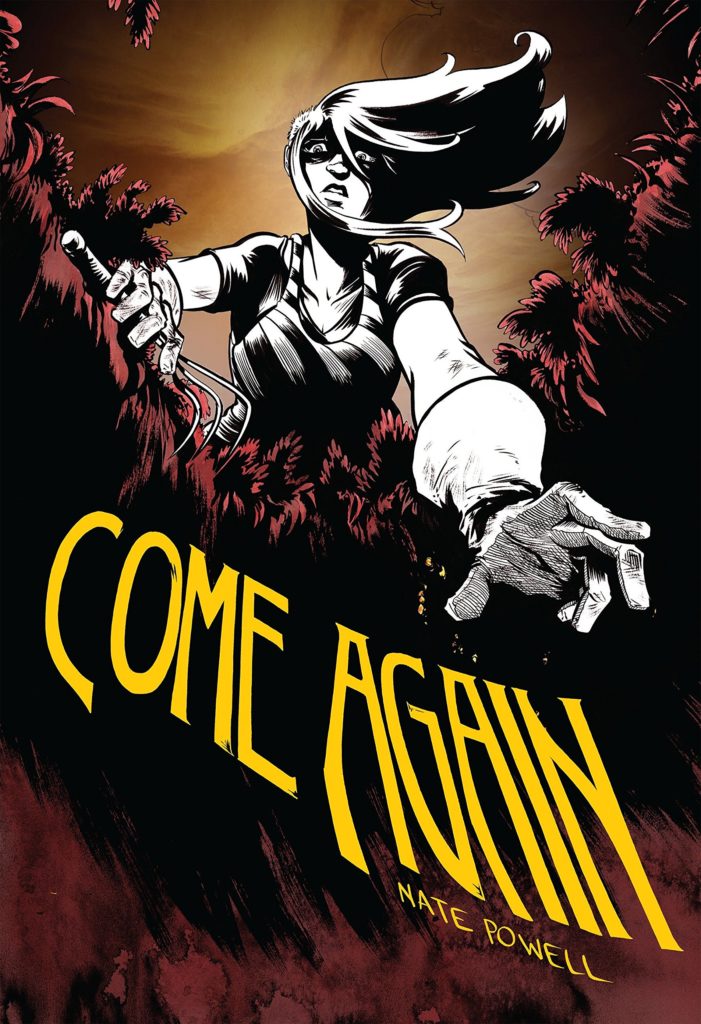 I know Come Again only recently came out and I'm sure your focus is there … but what's on the horizon, are you planning or working on your next project?
I'm inking TWO DEAD (w/ writer Van Jensen), just finished a new comics essay about creeping consumer-grade fascist aesthetic called ABOUT FACE, and then an all-ages collab w/ Cecil Castellucci and a full-length comics essay called TORNADO CHILDREN.
@CreatesHeidi (Heidi Creates): What is Tornado Children about? It sounds like my house! LOL …
TORNADO CHILDREN will be a compact (~100pg.) memoir-essay about raising young children into (and hopefully through) an era of necessary protest woven into the fabric of both our social and family structure. Equipping kids with the tools necessary to survive and push.
Martin: You are coming to the Miami Book Fair on the 16th and you always seem to be on the move promoting your projects, how important do you feel putting in the "leg-work" is to your success?
Comics is a really small pond– for better or worse, that hustle establishes half of a book's visibility/viability. Show up, table, do readings/slideshows/discussions, see where your work fits in w/ peers' work—esp. those new to you. Remain a part of the community.
Perfect answer and great advice for all creators.
Thank you for joining me on Twitter today for this chat Nate. Beyond following you on Twitter, where else can people follow you and your work?
Thanks for having me! Find me at – seemybrotherdance.org  – or Instagram: seemybrotherdance
Thanks for joining us! This #MBFComics chat is now concluded, the conversation continues this November 16-18 at The Miami Book Fair. I encourage everyone to come meet Mr. Powell and check out his amazing work.