COSMIC TIMES TWITTER CHAT ARCHIVE
On November 6th, 2018 , Cosmic Times publisher Martin T Pierro hosted a Twitter Chat with creator/artist and good friend Juan Navarro.
Here is a transcript of that conversation …
Martin: Welcome to tonight's #Twitter chat! I'm Martin Pierro & I will be chatting with Juan Navarro @FWACATA who works with Creature Entertainment @CreatureComix and is the owner/operator of The Goblin's Heist @thegoblinsheist.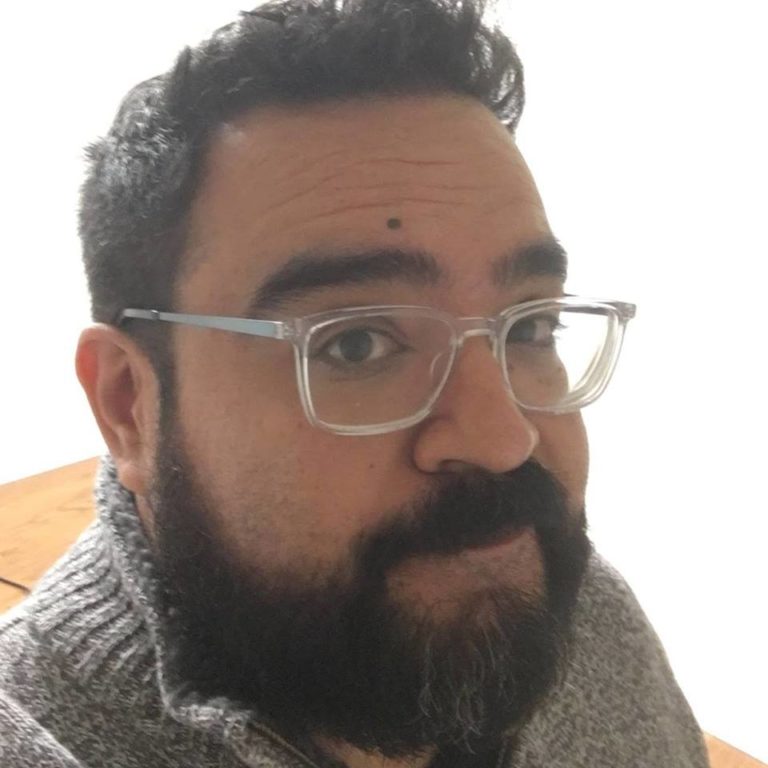 Juan: Thanks for having me, I brushed my teeth and everything!
Seriously though, thanks for doing this, anytime you have something that informs people on comics and #makecomics and what happens in the scene, it's a huge boon for community.
Martin: Let's start at the beginning …
I've known Juan for the better part of 8 years and don't think I have ever asked this … what are some of the earliest comics you remember reading as a kid?
Well it was the early 80's and at that time I was all about He-man and Transformers, so I would pick up the occasional issue from B.Dalton Books that was made by Star Comics or Marvel. I also was reading Heathcliff thanks to the Scholastics Book Fair at my school.
I didn't get "serious" about it until my friend got Classic X-men 31 I think with some dude with claws on the cover, the Hulks head on his claws. Of course, this was a robot Hulk, not the real one, that dude with the claws was Wolverine. Yeah after, it was over for me.

Classic X-Men the reprints with the boss Art Adams covers.
YES! And pin ups by Mike Mignola and RIck Leonardi to name a few. BLEW MY MIND.
Did you follow Marvel's 1980s Transformers comics? 
What I could at the time, even though they were a buck or something like that, they weren't always in my budget, even then. I remember seeing Jose Debos Drawing back then on there, and catching up with the powermasters!
You attended SCAD @SCADdotedu & ultimately graduated from the University of Florida, how do you think that helped prepare you for a career in comics?
#UF and #NWSA gave me skills in graphic design that not only gave me a career but the skills to MAKE the actual comics you see out there now. 

You didn't have the vast wealth of the internet to inform you, so you could have to go to an actual building to learn. When I saw the real work of making comics, Sequential Art that is, and the history of the Art form open up for me. I learned what the medium could do.
So it gave you a better understanding of comics as an art form?
Yeah at SCAD I found comics outside the mainstream, like the Hernandez Bros, Jason Lutes, Joe Matt and so many more. It really got me hooked.
@CreatesHeidi (Heidi Creates): Which was more influential – SCAD, UofF or life?
All of it … SCAD for the skills and being around fellow comic artist and talking to working artist in the form. NWSA/UF for expanding the creative outlet and expanding my vocabulary in Visual Arts and the world in General. Life, of course, I haven't graduated from…. yet.
Martin:  I first came to know you as the creator/artist/writer of the webcomic Zombie Years. How did that project come to be?
Easy being stuck in Miami traffic, you only imagine the worst.
Actually, it came from watching Dawn of the Dead in like 2005. I saw with a friend of mine and it was a midnight showing. We walked out of the theater at like 2 am and had to walk a whole dark parking lot to the car, minds spiraled out of control about the situation. Afterward eating at a diner, I started to contemplate Miami, as a character in a Zombie Horror scenario.
I was already a fan of Romero's stuff, but I wasn't into gore, it was the drama really stuck with me. Soon after, we were hit by Hurricane that knocked out power for 2 weeks in Miami. My mind reeled at how the city looked in such a primal state, & from the corner of my eyes I could see the zombies coming in. It dawned on me that Miami would rise up to the challenge; What do you do every hurricane? You board up your windows, get supplies, & wait it out, or get out. What do you do during a Zombie Apocalypse? You board up your windows, get supplies, & wait it out, or get out.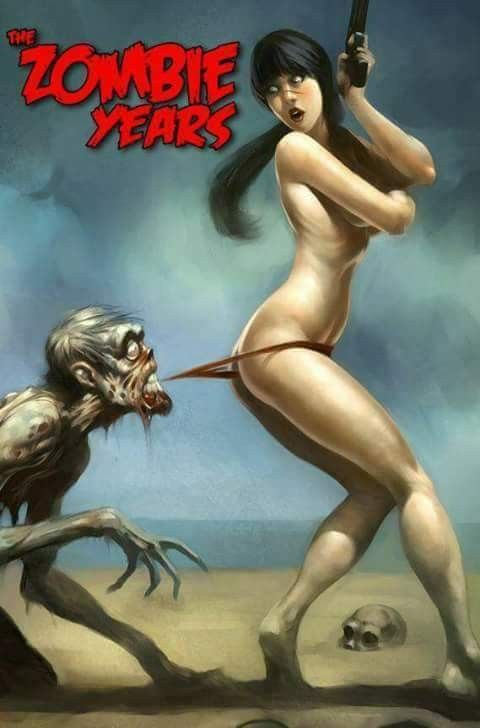 Plus considering the population of Miami, be it Cuban, Haitian, South American and even the homegrown maniacs here, we are some crazy tough people with the background that could see the zombie hordes as just more traffic.
How did you move from that idea to launching Zombie Years as a webcomic?
It was just the easiest most viable way to get an idea out. The internet made it that you didn't have to settle for the reach of yourself or a publisher or a distributor to get your work out, you can go as far as you can with some hard work at a keyboard. 
Plans are for Next year to revisit the series and finish the much-fabled issue 10 of the series and start on the next 5 issue arc. Crossing fingers! 


Will you go back to the Webcomic roots for the next Zombie Years or stick to print only?
A mix of both, with each having an advantage over the other so that a casual reader can enjoy it, but the real fan can get the whole story. Right now the first two issues are on @LINEWebtoon!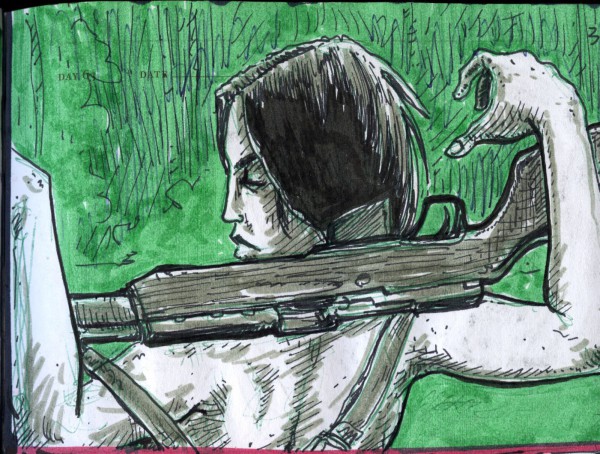 You were one of the founding members of Creature Entertainment – how did that come about? 
Simply a #Meetup hosted by my now, partners in crime John Ulloa & Julio Alvarez. Met fellow artists like Jose Varese, Jude Millien, & Patrick Reilly, Prop Makers the Quesada Brothers, filmmaker Anthony Dones &  more. Great to see a group of creators in Miami.
After that, we collaborated and after John dragged me out of my cave into the light to get my comics out, I was soon doing conventions around the country with them and we formed the company formally soon after. 
Your most recent work with Creature has been Tommy, that you co-created with John Ulloa, what is Tommy about & why is it so popular with your fans?
 TOMMY is the story of a little boy with an imaginary friend, who finds out that friend is a serial killer. It's made up of our experiences in school, before the 2000s I'd say, was pretty horrible.
After talking it over & laughing about them over beers, we started just messing with ideas of the characters doing ridiculous stuff & all these horrible jokes & BAM, TOMMY was born.
The popularity is that even though it has some really dark and low brow humor in the book, it's a story with heart, and everyone has been the child that is ignored and has those crazy thoughts in their head. We embraced that and put it in the story.
It's funny because sometimes I wince when people pick it up thinking it's too dark or too much but people just … LOVE THE DAMN THING. It's great because in the end, the story connects in a way we never anticipated.
You and I have attended countless comic cons together, sometimes sharing a hotel room. Where do you see comic cons as part of your business model in 2019? |

That's a hard one, because the one thing for sure about this business is that changes all the time, and you are only as good as your last comic. I think I see about going into new Markets like the Southwest of the country, places like Dallas and Denver and getting our comics out there.
@CreatesHeidi (Heidi Creates): Do you think the comic con scene is saturated, and if so … what's next in your opinion?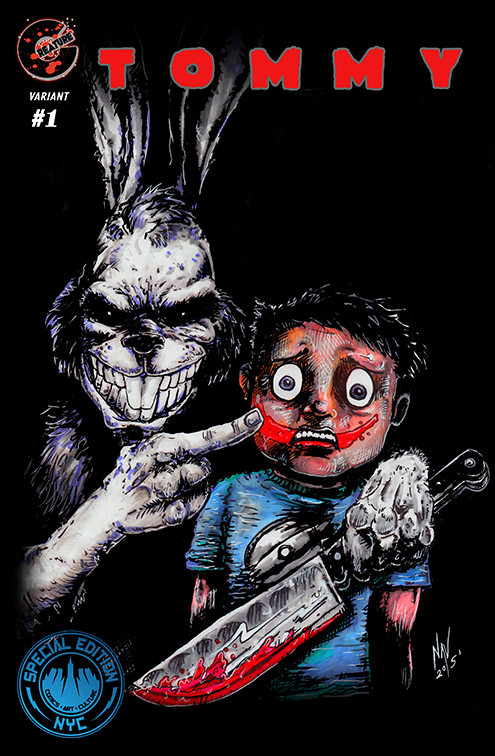 It is and it isn't. There are A LOT OF COMICS out there and I mean A LOT. But there is also a lot of readers out there and it's our job to make readers out of people not just take their money. You have to see all the options out there for eyeballs and think of how to get there. 
Martin: You don't just create comics, you sell them. You own & operate the Goblin's Heist a comic shop in Hialeah, how did you fall into that?
Actually, it was just another venture that came from exploring, first with Tattoos and Comics in Hialeah, which changed and mutated into The Goblin's Heist now.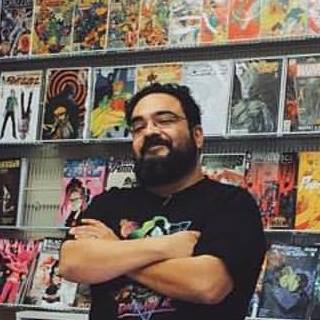 What can I say I'm living the dream.
Thin line between a cream and a nightmare.
Yeah, it's not easy: Comic Shops are an easy thing, you are not selling bread or water, you're selling entertainment, and with all the options out there, you have to make the experience such that a customer comes in and want to take part in it. It's labor of love for sure.
How many years has the shop been around?
3 years, but a year as it's current form as GOBLINS HEIST which also houses our comic book company Creature Entertainment with studios for artist like Daniel Dulitzky, Kenny Calderon and visiting artist like Jose Varese, Jeff Dekal, Andres M Labrada and more.
Luckily we had huge help from the City of Hialeah and the Mayor who had a program/grant set up to support the arts here in my hometown of Hialeah and we were able to set up the store here and it's been growing ever since.
We are just about out of time, real quick what are you currently working on? What can we expect from Juan Navarro in 2019?
I have the newest issue of TOMMY coming out soon, several small works coming out in January, CUPID – A homicidal Love Story in February, the Return of REZ , my detective series, and of courseZOMBIE YEARS returning next year. And a lot more.
Thank you for joining me on Twitter tonight for this chat. Beyond following you on Twitter, Juan where else can people follow you and your work?
Well, @FWACATA work for practically all social media channels, I post daily drawing again in January on IG, and my blog updates every Sunday at http://FWACATA.com  and will have some cool stuff coming down the pipeline there soon too.
Thanks for having me, fun as always Martin!

Thanks for taking the time.